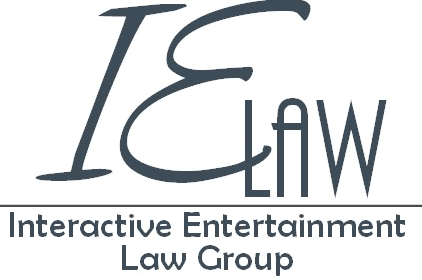 5 years ago this week, I made what in hindsight was a life-changing decision. I left the world of working for others and started my own firm. This week back in 2013, the Interactive Entertainment Law Group was born.
My goal was simple: Strive to provide the best legal counsel and experience to companies in the interactive and games space.
Obviously, no one can ever know what comes "next" and I certainly had no clue what was in store for me. In many ways, I still don't know what's "next."
It has been such an amazing and rewarding experience. I've never worked so hard and been so happy doing it. Obviously, it hasn't all been easy. There have been a lot of sacrifices along the way. But I can't imagine NOT having taken this journey
For the clients and friends that have allowed the IE Law Group to provide its experience and counsel over the years. I thank you for your trust and I will continue to work every day to have earned it.
As for the team here at the firm, you each contribute in so many ways and you all have my respect and gratitude professionally and personally. Thank you for putting up with me : Mona, Mary, Adam, Maerjon, David and Diana!
I miss my former IELG partner (and friend) David Rosenbaum and wish he was here to help celebrate this day.
Of course, there have been so many other integral people that have helped shape this unique 5 year ride. I can't possibly mention all of you. But you know who you are.
So please indulge us all a short breather before we get back to work so we can acknowledge this day.
There's a lot more great things coming in the VERY near future from our clients and from IE Law Group. I can't wait to share it all with you!
Looking forward to the next 5 years and beyond.
-Patrick Sweeney